The Lagos State Government has filed criminal charge against the MD of Lekki Gardens Estate Ltd, Richard Nyong and others over the collapse of a five-storey building under construction on Kushenla Road in Ikate Elegushi area of the State which killed no fewer than 35 persons.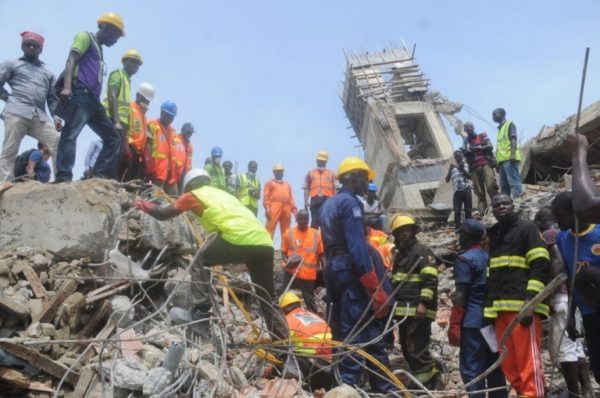 Governor Akinwunmi Ambode, when he visited the site, pledged to ensure that justice is served. The criminal charge was filed on February 17, 2017, and is yet to be assigned a date for arraignment of the defendants.
Apart from Lekki Gardens Estate Ltd, GT Rich Ltd, HC Insight Solutions Ltd, others charged alongside Nyong are Taiwo Odofin, Omolabake Mortune, Maruis Agwu, Sola Olumofe and Omotilewa Joseph. They're are facing six-count charge of failure to obtain building approval for the collapsed building and unlawful manslaughter.